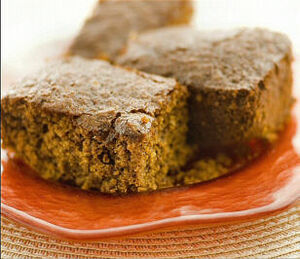 Prep Time:
Cook time:
Serves:
Ingredients
Edit
Directions
Edit
Rub the butter into the sieved flour, then add the rest of the dry ingredients, the treacle, milk and beaten egg.
Mix well together.
Put the mixture in a prepared shallow tin and cook in a slow oven for about 2 hours.
When cool , cut into squares.
Ad blocker interference detected!
Wikia is a free-to-use site that makes money from advertising. We have a modified experience for viewers using ad blockers

Wikia is not accessible if you've made further modifications. Remove the custom ad blocker rule(s) and the page will load as expected.