Ad blocker interference detected!
Wikia is a free-to-use site that makes money from advertising. We have a modified experience for viewers using ad blockers

Wikia is not accessible if you've made further modifications. Remove the custom ad blocker rule(s) and the page will load as expected.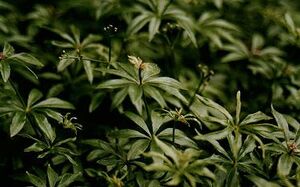 Often described as having the smell of freshly cut hay, woodruff is the leaf of a ground cover native to Europe. Its most famous use is as a flavoring in
may wine
, a white-wine punch popular in Germany. In Germany and Austria, woodruff is also used to season sausages, candies and many cooked dishes. Live plants are available through many nurseries, and the dried herb is available in gourmet stores and through mail order. Also called sweet Woodruff.