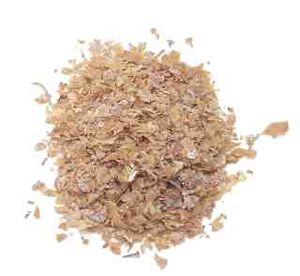 About Wheat bran
Edit
Wikipedia Article About Wheat bran on Wikipedia
Bran is the hard outer layer of cereal grains, and consists of combined aleurone and pericarp. Along with germ, it is an integral part of whole grains, and is often produced as a by-product of milling in the production of refined grains. When bran is removed from grains, they lose a portion of their nutritional value. Bran is present in and may be milled from any cereal grain, including rice, wheat, maize, oats, and millet.
Ad blocker interference detected!
Wikia is a free-to-use site that makes money from advertising. We have a modified experience for viewers using ad blockers

Wikia is not accessible if you've made further modifications. Remove the custom ad blocker rule(s) and the page will load as expected.