Ad blocker interference detected!
Wikia is a free-to-use site that makes money from advertising. We have a modified experience for viewers using ad blockers

Wikia is not accessible if you've made further modifications. Remove the custom ad blocker rule(s) and the page will load as expected.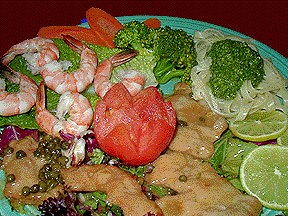 Said to have been named in honor of Sweden's King Oscar II, who was especially partial to its ingredients, this dish consists of sautéed veal cutlets topped with crab or Crayfish meat and
Béarnaise sauce
. Veal Oscar is finished with a garnish of asparagus spears.