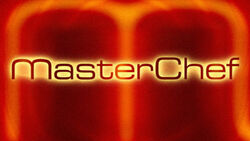 Big Gordon Ramsay fan? Then, you should be delighted to know that MasterChef is returning on Fox for a second season. The two day premiere actually began yesterday on June 6th, but the premiere continues tonight at 8pm/7c. Missed the first part? Don't worry you are still in luck as the episode is available for streaming on Fox.
About the show: In this show, Gordon Ramsay begins with 100 of the best amateur chefs. The chefs then produce their best dishes and present them to the judges who will try them and determine if these candidates are worthy in advancing further into the competition.
The judges consist of Michelin-starred chef Gordon Ramsay, restaurateur and wine maker Joe Bastianich and the youngest four-star chef in America, Graham Elliot.
Gallery
Ad blocker interference detected!
Wikia is a free-to-use site that makes money from advertising. We have a modified experience for viewers using ad blockers

Wikia is not accessible if you've made further modifications. Remove the custom ad blocker rule(s) and the page will load as expected.