Save your money for the weekends and eat cheap during the week! Skip expensive nights out Sunday through Thursday nights and opt to cook at home instead. It can be hard to find interesting, gourmet meals to eat at home, but we have gathered some economical recipes to help you save money AND keep your taste buds happy.
1. Pumpkin Risotto
TIP: Risotto is perfect for Fall because it is warm and comforting, but most importantly- it's cheap! A simple risotto is made with arborio rice and chicken stock, so keep those in your pantry throughout the winter months.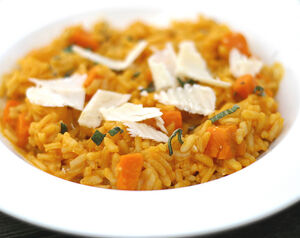 2. All Seasons California Avocado Pasta Salad
TIP: Pasta is the go-to budget meal, but you can dress it up with veggies and a homemade dressing for a unique twist.
3. Chicken-Rice Wraps
TIP: A cheaper AND healthier wrap alternative is the lettuce wrap.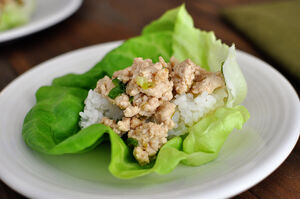 4. Sausage & Macaroni
TIP: This is a great all in one dish because you have your carb, your meat, and your vegetables all in one. No side dishes needed!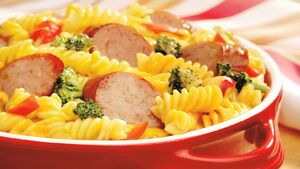 5. Tortilla Black Bean Soup
TIP: Make a big batch of soup to eat throughout the week- and freeze the rest!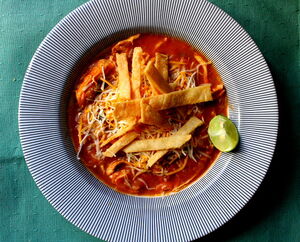 Ad blocker interference detected!
Wikia is a free-to-use site that makes money from advertising. We have a modified experience for viewers using ad blockers

Wikia is not accessible if you've made further modifications. Remove the custom ad blocker rule(s) and the page will load as expected.