UPDATE: CONGRATULATIONS YOYLECAKE AND THE BATTLE FOR DREAM ISLAND COMMUNITY! They took over 90% of the vote against Pitt Cola, and is crowned winner of this year's Battle of the Fantasy Foods!
Thanks everyone for participating. If you're going to New York Comic Con, we'll see you at the food truck. Wanna know what the real-life versions of the final four look like? CLICK HERE!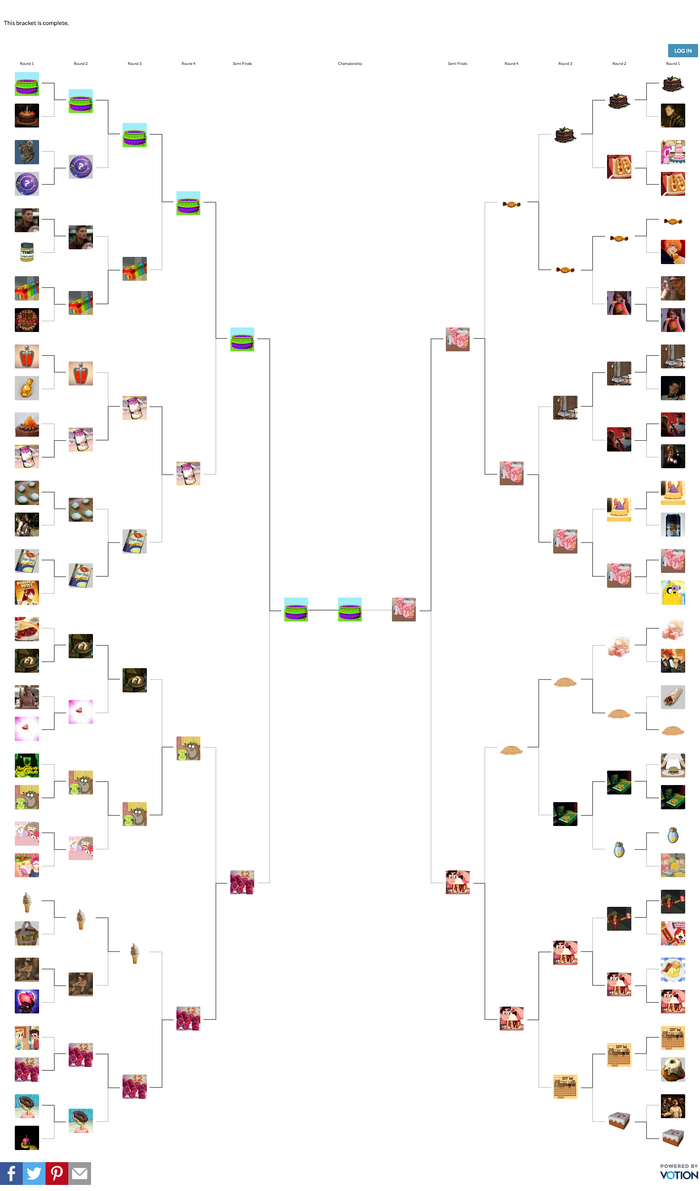 The 4th Annual Battle of the Fantasy Foods may be coming to an end, BUT WAIT - THERE'S MORE. We're giving away weekend passes to New York Comic Con, where we'll serve REAL-LIFE versions of the final four foods. Enter below for a chance to win passes for you and a friend!
And don't forget to vote in the final round below! Who will take the crown this year? Will it be Gravity Falls Pitt Cola, or Battle for Dream Island Yoylecake?
Best of luck to the final two communities, and may the best fantasy food win!
Ad blocker interference detected!
Wikia is a free-to-use site that makes money from advertising. We have a modified experience for viewers using ad blockers

Wikia is not accessible if you've made further modifications. Remove the custom ad blocker rule(s) and the page will load as expected.