Check out the winning menu for this month's Food Fiction!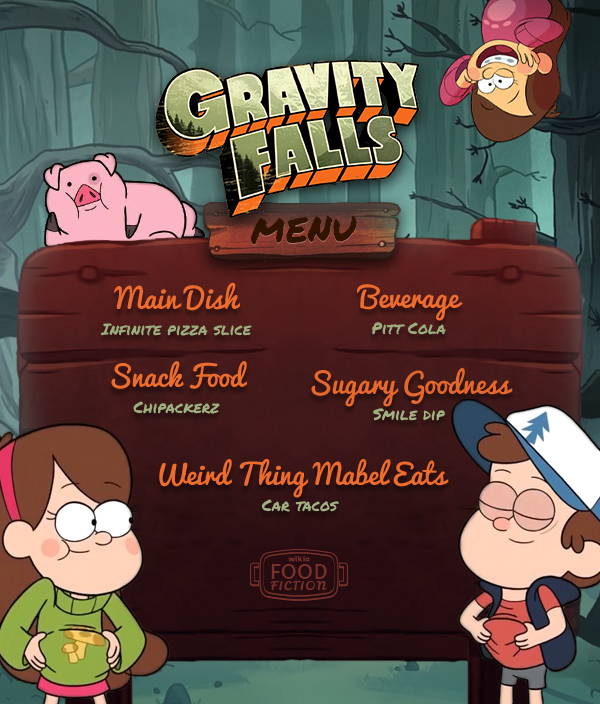 Voting Blog
Hey there Gravity Falls fans!
We had 15 great entries for this round of Food Fiction! We are excited to present to you the finalists for the Gravity Falls Ultimate Menu. From the classics, like Smile Dip, to more unusual foods, like The Brown Meat...we've got quite the selection prepared for you.
It's up to YOU to vote and spread the word for your favorite fictional foods. Polls close on July 31 and we will post the final designed Ultimate Menu shortly thereafter!
After you vote, let us know your dream Gravity Falls menu in the comments below!
Sugary Goodness
Snack Foods
Beverages
Weird Thing Mabel Eats
Main Dish
Ad blocker interference detected!
Wikia is a free-to-use site that makes money from advertising. We have a modified experience for viewers using ad blockers

Wikia is not accessible if you've made further modifications. Remove the custom ad blocker rule(s) and the page will load as expected.