UPDATE: Polls are now closed. We have our winners!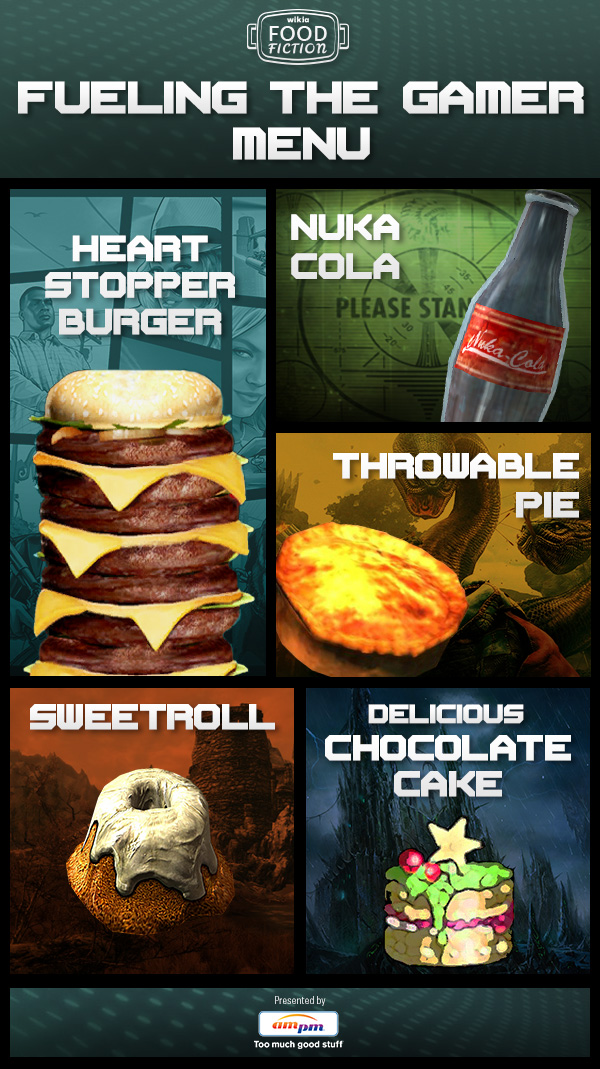 Hey there gaming fans!
In honor of all the gaming you're likely to do in December during the big holiday release season, Wikia decided to plan a special menu we call the Gamer's Feast, made up of iconic foods from the most iconic games.
To help us decide which foods to include, we asked five of our most food-obsessed gaming communities - Elder Scrolls, Fallout, Dragon's Dogma, GTA, and World of Warcraft Wikias - to nominate dishes from their fictional universes, and - from their nominations - we selected a small handful of dishes from all of Wikia to vote on.
Now it's time for you to choose. Here are the polls!
Let the voting begin!
Which GTA food is your favorite?
Which Dragon's Dogma food is your favorite?
Which Fallout food is your favorite?
Which Elder Scrolls food is your favorite?
(Note: Food in World of Warcraft is not represented visually)
Which World of Warcraft food is your favorite?
---
---
Ad blocker interference detected!
Wikia is a free-to-use site that makes money from advertising. We have a modified experience for viewers using ad blockers

Wikia is not accessible if you've made further modifications. Remove the custom ad blocker rule(s) and the page will load as expected.