Round Six is now CLOSED. A special congratulations to SMILE DIP from the Gravity Falls Community for winning the 2014 Battle of the Fantasy Foods!!!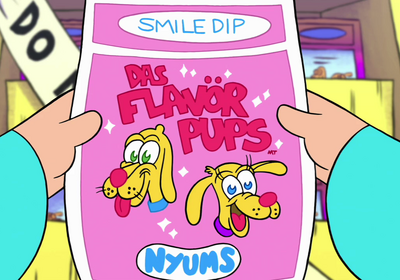 Round Six
And then there were 2! In the battle of fantasy foods, Nuka Cola and Smile Dip reign supreme! Are you ready for the final battle? Round 6 ends September 29!

May the best food win!
Polls
Which fantasy food is your favorite?
Come find out the winner on September 29. Read more about the bracket tournament and check out all of the rounds here!
---
---
Ad blocker interference detected!
Wikia is a free-to-use site that makes money from advertising. We have a modified experience for viewers using ad blockers

Wikia is not accessible if you've made further modifications. Remove the custom ad blocker rule(s) and the page will load as expected.