With the holidays almost upon us, the time has come for everyone to start gorging on delicious foods that we will regret once the new year and swimsuit season comes! To celebrate this wonderful time, we will be bringing a list of our guilty pleasures to you every day, and you can vote on the #1 guilty pleasure or add your own!
Yesterday we took a different route and went over the food shows we are guilty of watching (check out the main page for the entire list of Wikia's 12 Days of Guilt), but with today's choice we are back on track! Day 11's guilty pleasure is Holiday drinks!!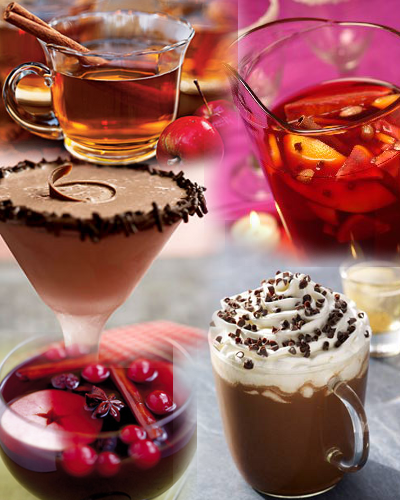 These drinks are perfect for the cold weather and holiday parties with friends and families! Check out what we've got on this guilty pleasures list and vote for your favorite:
Eggnog
Hot Chocolate
Mulled Wine
Spiced Cider
Peppermint Mocha
Angel's Delight
Christmas Jones
Hot Buttered Rum
Chocolate Blitzen
Brandy Kissed Snowflakes
Coquito
Hot Toddy
Vote on the list now and leave a comment below for anything that you think should go on it!
If you want to try making any of these delicious drinks, take a look at the recipes we have available below!


For the entire list of Wikia's 12 Days of Guilt, check out the main page!
Ad blocker interference detected!
Wikia is a free-to-use site that makes money from advertising. We have a modified experience for viewers using ad blockers

Wikia is not accessible if you've made further modifications. Remove the custom ad blocker rule(s) and the page will load as expected.