Check out some holiday-themed Doctor Who recipes!
brought to you by
Doctor Who has inspired themed cooking since the 1960s. "Food fandom" probably began in viewers' houses soon after the broadcast of the first Dalek adventure. Certainly, by the time of their second outing, when Dalekmania gripped the United Kingdom, British families were enjoying homemade Dalek goodies for birthdays and other celebrations.
But the earliest record we have of a recipe being formally broadcast to the British nation was on a February 1966 instalment of a show called Blue Peter — a kind of news magazine programme for kids. Coming right on the heels of the First Doctor story The Daleks' Master Plan, presenter Valerie Singleton showed British kids how to make a Dalek cake. And since then, we've had all manner of Doctor Who recipes to choose from.
If you want to see these earliest recipes, check out the DVDs for The Dalek Invasion of Earth and Genesis of the Daleks. But for now, let's look at some more modern Doctor Who delights. Most of these recipes were published in celebration of the recent 50th anniversary episode — but all of them make good sense for the holidays.
Dalek cake!
First up is a 21st century spin on the classic Dalek cake. If you've got a Doctor Who fan in your house, you're gonna have to bust this one out at some point, so you might as well roll out the classic during the holidays.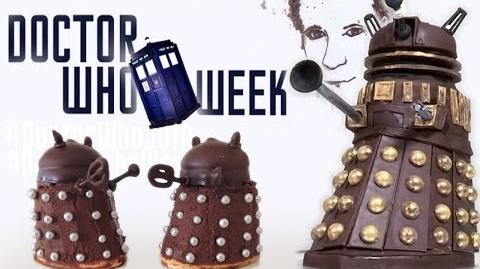 Adipose cupcakes!
Whether or not you like the David Tennant episode Partners in Crime, you've gotta get behind a cupcake recipe that requires a blow torch and yet ultimately produces cuddly marshmallow aliens.
Gingerbread TARDIS!
How can you possibly resist a TARDIS gingerbread house?
Dalek bread!
There's a long tradition of making Dalek cakes, but this ain't no cake. It's proper, savoury bread. So if you wanna have a li'l Doctor Who flare to your main course, think about poppin' one of these bad boys down on your Crimbo table.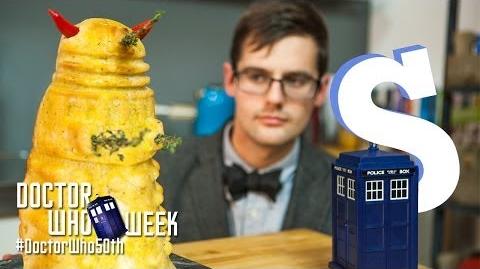 Van Gogh chocolate!
Key to the Matt Smith era was his relationship with Vincent van Gogh in the episode Vincent and the Doctor. Learn in this video how to make a chocolate replica of Starry Night! The more artistic amongst you could probably adapt this walkthrough in order to reproduce a chocolate The Pandorica Opens!
A whole meal!
From appetiser to pudding, famed American foodie Alton Brown takes you through an episode of Dork Fork, and gives you a complete Doctor Who themed meal. Be warned, though: this video may offend you if you're cheese intolerant ...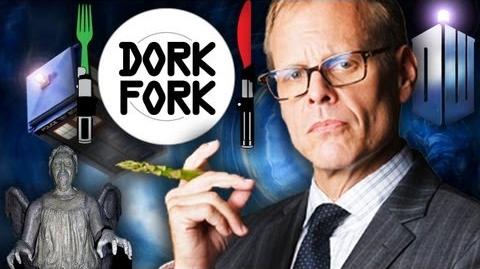 Your turn!
Have you found any great Doctor Who recipes? Did you introduce some Doctor Who wackiness to your holiday table? If so, use the comments below to tell us how you express your fandom ... through food!
Ad blocker interference detected!
Wikia is a free-to-use site that makes money from advertising. We have a modified experience for viewers using ad blockers

Wikia is not accessible if you've made further modifications. Remove the custom ad blocker rule(s) and the page will load as expected.