Peach and Blackberry Cobbler
Ingredients:
3 1/2 to 4 pounds of canned peaches (Fresh will also work but requires a few more steps.)
1 pint blackberries (1/2 pound)
1 teaspoon cinnamon
2-3 tablespoons brown sugar
1 cup plus 1 tablespoon flour, divided
1 teaspoon lemon juice
1/2 cup sugar
1/2 teaspoon salt
1/2 cup (1 stick) cold butter, cut into chunks
Instructions:
Wash and combine Blackberries and Peaches
Coat fruit in lemon juice to prevent from browning.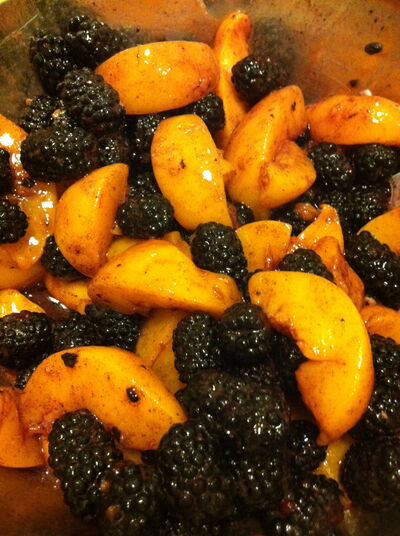 Place this mixture in a baking dish.
Mix Cinnamon, brown sugar, flour and salt together.
Mix butter into mixture.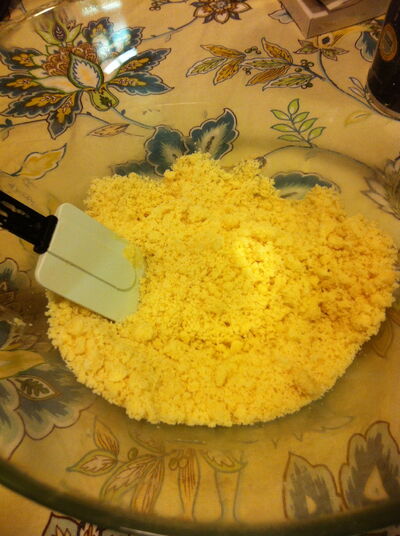 Pour evenly over fruit mixture in baking sheet.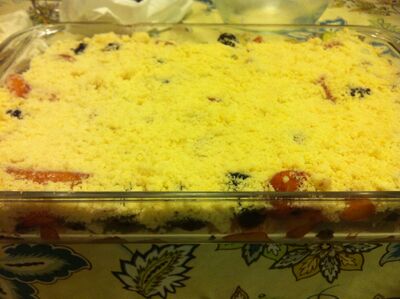 Bake until topping is brown and mixture is bubbly.
Ad blocker interference detected!
Wikia is a free-to-use site that makes money from advertising. We have a modified experience for viewers using ad blockers

Wikia is not accessible if you've made further modifications. Remove the custom ad blocker rule(s) and the page will load as expected.