Hey everyone!
We're fresh back from New York Comic Con 2015, and we're pleased to report back that Wikia Fantasy Food Truck was a huge hit!
This was our second year hosting the Wikia Food Truck, featuring the winning foods that YOU selected by voting in the 2015 Battle of the Fantasy Foods: Fallout's Nuka-Cola, Gravity Falls' Mabel Juice, Steven Universe's Cookie Cat, and Warframe's Greedy Milk.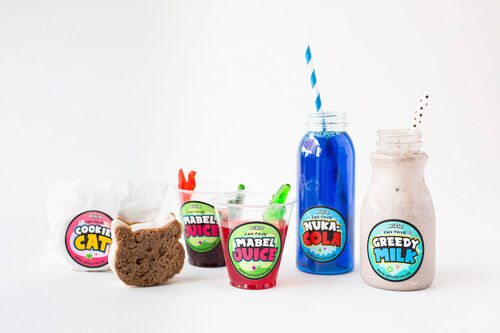 You'll be pleased to hear that the crowd at NYCC were HUGE fans of your selections as well! Just take a look at some of the crowds that showed up, and some of the photos uploaded by attendees on Instagram.
Make our Treats at Home
When we started trying to figure out how to create these dishes in real life, we thought about who would make a great recipe-creating partner. So we went to the incredibly creative people at Jamie Oliver's FoodTube!
FoodTube hooked us up with the incredibly talented and super energetic DJ BBQ and Dulce Delight, who created videos of our foods. Check out their videos on how to prepare our fantasy menu below:
We also created these lovely Recipe Cards that we handed out to attendees of the show. Click on each recipe card to read all about how to make the fantasy foods!
If you want to print each recipe card, click here: Nuka-Cola, Greedy Milk, Cookie Cat, & Mabel Juice.
And if you're visiting us because you came to last week's Wikia Food Truck in New York, go check out the tournament that led to the Fantasy Food Truck menu!
---
---
Ad blocker interference detected!
Wikia is a free-to-use site that makes money from advertising. We have a modified experience for viewers using ad blockers

Wikia is not accessible if you've made further modifications. Remove the custom ad blocker rule(s) and the page will load as expected.