March is National SAUCE month. Sauces make literally everything better...from savory dinner options to desserts to cocktails! We can't wait to share with you this week's saucy recipes. Enjoy!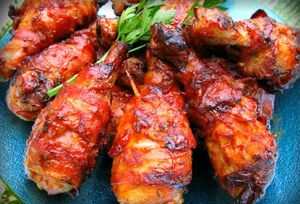 Don't forget to check out our:
---
---
Ad blocker interference detected!
Wikia is a free-to-use site that makes money from advertising. We have a modified experience for viewers using ad blockers

Wikia is not accessible if you've made further modifications. Remove the custom ad blocker rule(s) and the page will load as expected.