Here is the winning menu! Enjoy :)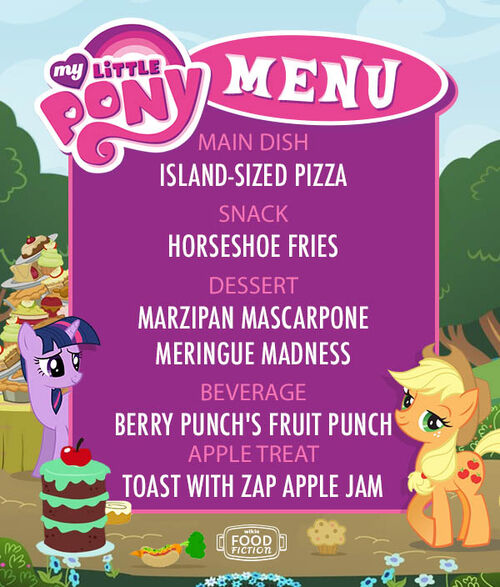 Voting Round
There are so many scrumptious treats in the My Little Pony universe! A special thank you to everyone who submitted their own original MLP menus...here are our favorite options.
Vote now to decide the ULTIMATE My Little Pony menu! We will post the designed menu on April 1.
Main Dish
Snacks
Desserts
Beverages
Applejack's Apple Treats
---
---
Ad blocker interference detected!
Wikia is a free-to-use site that makes money from advertising. We have a modified experience for viewers using ad blockers

Wikia is not accessible if you've made further modifications. Remove the custom ad blocker rule(s) and the page will load as expected.