October has finally arrived! Here are some great healthy recipes to help you stay fit this Fall season. Enjoy!


1. Low-fat Seafood Stew
TIP: Pick leaner white fishes and shellfish, like shrimp and lobster, because they are low in fat, high in protein and rich in omega-3 fatty acids.
2. Chicken Garden Orzo
TIP: Use whole wheat orzo in this recipe.
3. Artichoke Salad with Romesco
TIP: Make homemade dressing instead of store bought to control the sodium and preservative content.
4. Apricot Lime-glazed Salmon
TIP: Choose an apricot jam with the lowest sugar content you can find.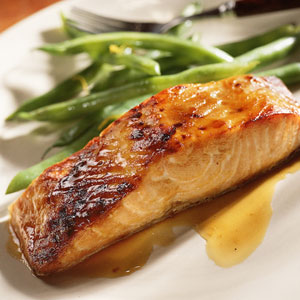 5. Fresh Mango and Black Bean Salad with Grilled Chicken
TIP: Black beans are high in protein and fiber.
Check our more healthy dinner blog posts here!
Ad blocker interference detected!
Wikia is a free-to-use site that makes money from advertising. We have a modified experience for viewers using ad blockers

Wikia is not accessible if you've made further modifications. Remove the custom ad blocker rule(s) and the page will load as expected.