Here are some great healthy recipes to help you stay fit and healthy in the new year. We are focusing on seasonal salads, soups, roasted meats, and more to get you through those chilly winter months. Enjoy!


1. Avocado-stuffed Portobello Mushrooms
TIP: Omit the goat cheese if you want to lower the fat content.
2. Chicken and Fruit Kabobs with Mustard-Leek Sauce
TIP: Use white chicken breast and healthy lower sugar fruits like bananas and apples.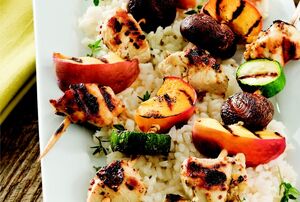 3. Lebanese Herb Salad in Whole Wheat Pitas
TIP: Add any extra vegetables that you like to this salad, like red peppers, tomatoes, or lettuce.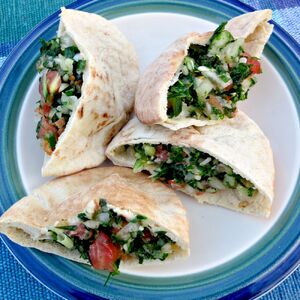 4. Roasted salmon with maple-mustard glaze
TIP: Use agave syrup as a lower fat substitute.
5. Mushroom and Barley Soup
TIP: Omit the sour cream.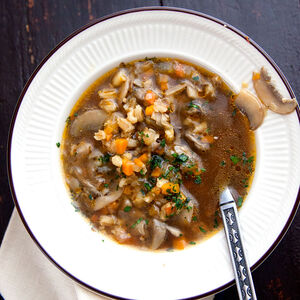 ---
---
Ad blocker interference detected!
Wikia is a free-to-use site that makes money from advertising. We have a modified experience for viewers using ad blockers

Wikia is not accessible if you've made further modifications. Remove the custom ad blocker rule(s) and the page will load as expected.