It can be difficult to stay motivated to eat healthy every night of the week. Maybe you are exhausted from work, don't have the right ingredients, or don't know enough about cooking to create healthy meals for yourself. Here is a healthy eating plan to help you stay on top of your weeknight meals!
1. Marinated Tuna Steak
TIP: Make your own marinade and avoid the sugary store-bought ones.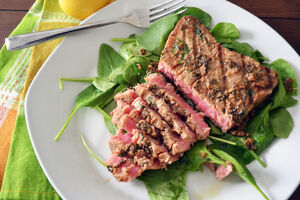 2. Chicken, Brown Rice, and Strawberry Spring Salad
TIP: Don't avoid grains like brown rice in your salad- they are great for fiber and for filling you up!

3. Spicy Shrimp Cocktail with Tomato and Cilantro
TIP: This is a twist on the classic Shrimp Cocktail. It is healthier because it substitutes a spicy tomato sauce for a sugary ketchup based cocktail dip.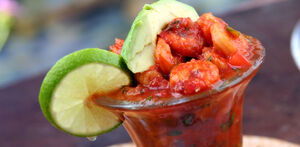 4. Primavera Quinoa Salad
TIP: Quinoa is a great source of vitamins, protein, and fiber.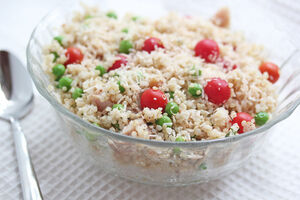 5. Balsamic Chicken and Brown Rice Salad
TIP: Always use boneless, skinless chicken breasts because that is the leanest part of the chicken.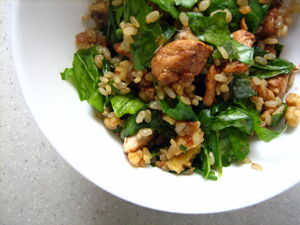 Check out our other weekly dinner series:
Week 6