It can be difficult to stay motivated to eat healthy every night of the week. Maybe you are exhausted from work, don't have the right ingredients, or don't know enough about cooking to create healthy meals for yourself. Here is a healthy eating plan to help you stay on top of your weeknight meals!


1. Chicken with Artichokes and Peppers
TIP: Artichokes are packed with nutrients, especially artichoke hearts.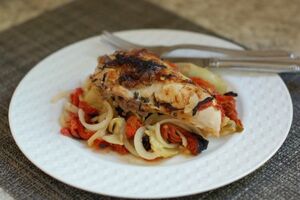 2. Brown Rice Tabbouleh
TIP: Brown rice is more flavorful and healthier than white rice or couscous!

3. Quinoa and Wild Rice-stuffed Squash
TIP: Replace empty calories like white rice and white grains with whole grains like quinoa and wild rice.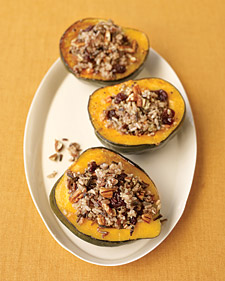 4. Lentil, Jicama Salad with Spicy Vinaigrette

TIP: Lentils are full of fiber!

5. Lime Turkey Salad
TIP: Squeeze fresh lemon or lime juice on your salads for a fat free dressing.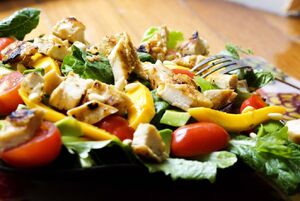 Check out our other weekly dinner series:
Ad blocker interference detected!
Wikia is a free-to-use site that makes money from advertising. We have a modified experience for viewers using ad blockers

Wikia is not accessible if you've made further modifications. Remove the custom ad blocker rule(s) and the page will load as expected.