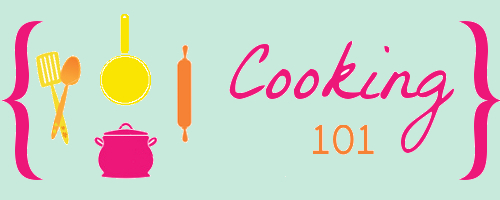 What is pasta?
Pasta is a type of noodle and is a staple food of traditional Italian cuisine. It is also commonly used to refer to the variety of pasta dishes. Typically pasta is made from an unleavened dough of a durum wheat flour mixed with water and formed into sheets or various shapes, then cooked and served in any number of dishes.
How do you cook pasta?
Boil a pot of water (the size should depend on how many people you are cooking for). It's better to boil a bigger pot of water than a smaller one just in case.
Put a pinch or two of salt in the water to flavor it.
Add the pasta and cook for the number of minutes it says on the package (normally 8-10 minutes). Check on the pasta on the earlier side by taking out a piece. It should be "al dente" (or "to the tooth") which means it is not crunchy or mushy- but perfectly in between.
Strain the pasta by pouring it in a colander.
Types of Pasta
There are so many different kinds of pasta that it is impossible to discuss all of them here! We are covering the main types of pasta, but you can read more about the different types here.
Noodles
Noodles are longer cuts of pasta. The different types of noodles are named based on the thickness, width, and cut of the noodle.
Example Recipes: Spaghetti Carbonara, Fettuccine Alfredo, Lasagna Florentine, Angel Hair Pasta with Shrimp and Vegetables
Asian Noodles
Asian noodles do not technically go under the pasta label (which is typically associated with Italian cuisine), but they are made from the same type of unleavened dough as pasta. These noodles are often found in popular Thai, Japanese, Vietnamese, Korean, and other Asian dishes such as Pad Thai, Chow Mein, Udon Soup, Ramen, and more.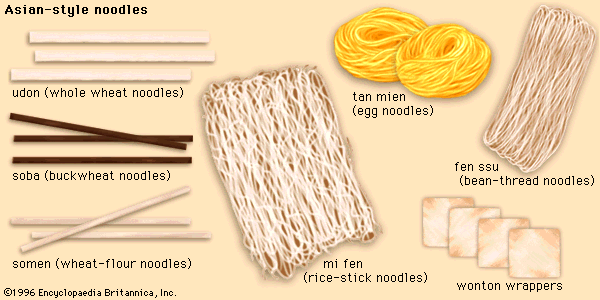 Example Recipes:Udon, Ramen Korean-style, Chow mein
Short Cut Pasta
Example Recipes: Penne All'Arrabiata, Rigatoni With Turkey Sausage and Mozzarella, Fusilli with Fresh Tomato and Olive Sauce, Orzo and Peas Herb Salad
Stuffed pasta
Example Recipes: Spinach Ravioli, Stuffed Shells, Tortellini and Escarole Soup
Ad blocker interference detected!
Wikia is a free-to-use site that makes money from advertising. We have a modified experience for viewers using ad blockers

Wikia is not accessible if you've made further modifications. Remove the custom ad blocker rule(s) and the page will load as expected.