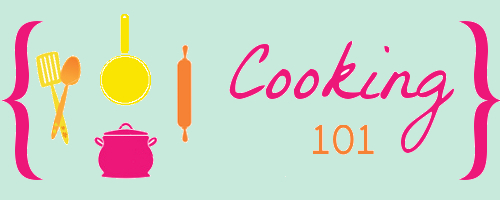 Tis' the season...the holiday season for indulging in your favorite goodies and treats! Christmas cookies are a vital part of the holiday season, so here our cooking 101 of the week will be dedicated to everything and anything about COOKIES! Enjoy!
Types of Cookies
Edit
In theory, there is an infinite number of types of cookies...but here are some of the classic cookies that we know and love.
Cookie Tips & Tricks
Edit
Always cream the butter and sugar first. The flour and dry ingredients should be mixed in in 3 or 4 parts at the end.
Set out all of your ingredients before starting to mix the dough. This is called mise en place!
Use top-quality ingredients like gourmet chocolate chunks or fresh ingredients (check that your baking powder and baking soda haven't expired!)
Use room temperature butter because it's easier to cream. Don't melt the butter (unless the recipe says to) because the dough will spread out too much when it bakes.
Always preheat your oven 10-15 minutes before baking for consistent cooking.
Cookie Recipes
Edit
Drop Cookies:
Drop cookies are made from dough that is dropped by the spoonful onto a baking sheet. During baking, the mounds of dough spread and flatten.

Recipes: Simply Delicious Chocolate Chip Cookies, Coconut Drop Cookies, Chocolate Pecan Shortbread Drops, Ginger Drops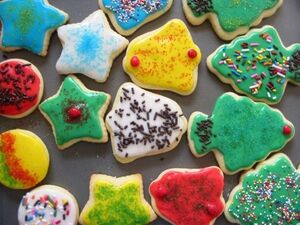 Rolled Cookies:
Rolled cookies are made from a stiffer dough that is rolled out and cut into shapes with a cookie cutter. Gingerbread men are an example.
Recipes: Gingerbread Boys, Cut-out Sugar Cookies, English Biscuits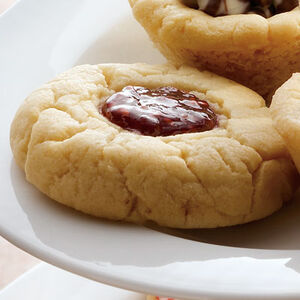 Filled Cookies:
Filled cookies are rolled or pressed cookies that are assembled as a sandwich with a sweet filling. Fillings may be with marshmallow, jam, or icing.
Recipes: Eggnog Thumbprint Cookies, Filled "Pumpkin" Cookies, Jam-filled Vanilla Cookies
Cookie Videos
Edit
---
---