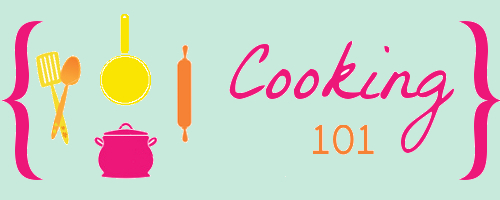 What is bread?
Bread is a staple food prepared by baking a dough of flour and water. Bread is one of the world's oldest food, and it found in every country, culture, religion, and more.
There is a wide variety of types of bread, differing based on their shape, size, and texture. The variations are made from different combinations of flour, yeast, water, and more.
There are different ways to cook bread- it can be leavened or it can be unleavened (meaning it can have yeast or not). It can be cooked in the oven, on the stove, in a bread machine, or even on the grill.
Types of Bread
Click to read more about each type of bread!
Bread Recipes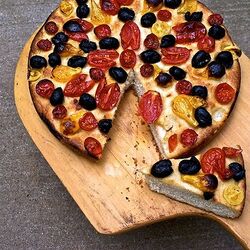 Leavened Breads
Leavened breads are fluffy breads, made with yeast. Typically, the breads are kneaded by hand or in a bread machine. You can use these breads for sandwiches, toast, or even eat them plain!
Recipes: Honey Whole Wheat Bread, Rye Yeast Bread, Taka Challah, Olive and Sundried Tomato Focaccia Bread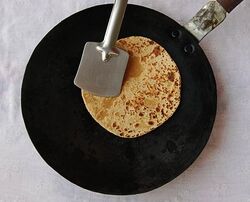 Flatbreads
Flatbreads are typically made without yeast, but they still include flour, water, and often butter or lard. Flatbreads are great with sauces (such as curry), cheese (such as crackers), or dips (like hummus).
Recipes: Homemade Roti, Olive and Rosemary Flat Bread, Homemade Tortillas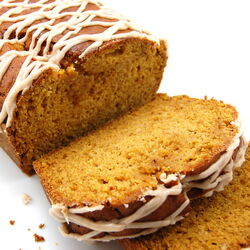 Sweet Breads
Sweet breads are perfect for the Fall and Winter seasons. They are made with sugar, flour, eggs, and some type of filling. Here are three standard recipes you can make for breakfast, snack, or dessert!
Recipes: Strawberry Bread, Pumpkin Bread V, Honduran Banana Bread
---
---
Ad blocker interference detected!
Wikia is a free-to-use site that makes money from advertising. We have a modified experience for viewers using ad blockers

Wikia is not accessible if you've made further modifications. Remove the custom ad blocker rule(s) and the page will load as expected.