Save your money for the weekends and eat cheap during the week! Skip expensive nights out Sunday through Thursday nights and opt to cook at home instead. It can be hard to find interesting, gourmet meals to eat at home, but we have gathered some economical recipes to help you save money AND keep your taste buds happy.
1. Spaetzle with Fennel
TIP: If you are sick of having pasta, give this German pasta a try! It's easy to make yourself at home.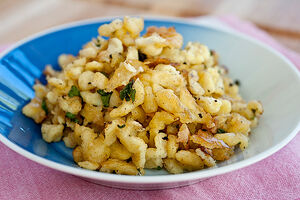 2. Asian Pear Salad
TIP: Make your own dressing to save money.
3. Cilantro Chicken Soup
TIP: Use whichever vegetables you have on hand at home!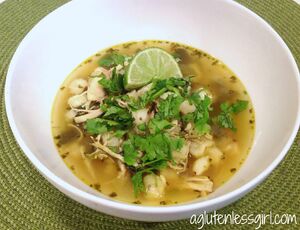 4. Cajun Tomato-Pepper Pizza
TIP: You can buy pizza dough for 99 cents in most major grocery stores.
5. Grilled Vegetable and Provolone Sandwiches
TIP: You can use the vegetables you already have on hand for this recipe too.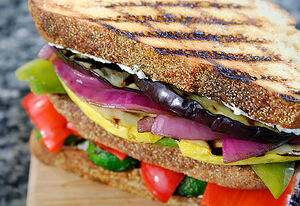 Ad blocker interference detected!
Wikia is a free-to-use site that makes money from advertising. We have a modified experience for viewers using ad blockers

Wikia is not accessible if you've made further modifications. Remove the custom ad blocker rule(s) and the page will load as expected.