Save your money for the weekends and eat cheap during the week! Skip expensive nights out Sunday through Thursday nights and opt to cook at home instead. It can be hard to find interesting, gourmet meals to eat at home, but we have gathered some economical recipes to help you save money AND keep your taste buds happy.
1. Jerk Chicken
TIP: This jerk chicken recipe has fewer ingredients than the typical recipe, so it is easier on the wallet!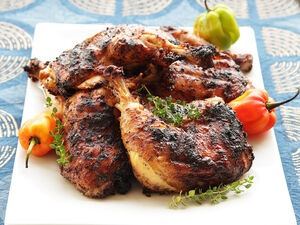 2. Chinese Spinach and Mushroom Soup
TIP: Make your own broth at home to save money by boiling water with vegetables or chicken bones.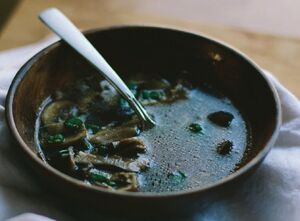 3. Macaroni with Sausage and Eggplant
TIP: If you are a meat lover on a budget, then sausage is a great choice.
4. Stir-fry with Pasta
TIP: If you don't want to buy chow mein or asian noodles, use spaghetti and break it in half.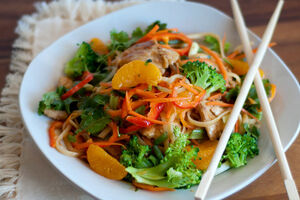 5. Shiitake Mushroom Frittata
TIP: If you don't have shiitake mushrooms, use up leftover vegetables in your fridge for frittatas to make sure you don't waste extra produce!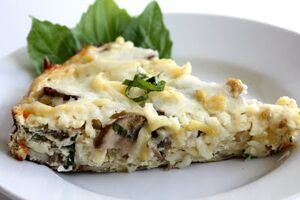 Ad blocker interference detected!
Wikia is a free-to-use site that makes money from advertising. We have a modified experience for viewers using ad blockers

Wikia is not accessible if you've made further modifications. Remove the custom ad blocker rule(s) and the page will load as expected.