Save your money for the weekends and eat cheap during the week! Skip expensive nights out Sunday through Thursday nights and opt to cook at home instead. It can be hard to find interesting, gourmet meals to eat at home, but we have gathered some economical recipes to help you save money AND keep your taste buds happy.
1. Bahamian Macaroni and Cheese
TIP: Always have dry pasta on hand for a quick, cheap meal.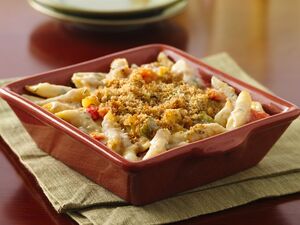 2. Oven Roasted Tofu and Vegetables
TIP: Tofu is typically less expensive than meat and it is easy to keep on hand.
3. Chicken, Red Pepper, & Onion Stir Fry
TIP: Keep soy sauce, sesame oil, hot sauce, and any other sauces you like on hand so you can make easy stir fry whenever you want.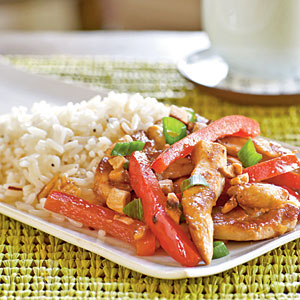 4. Feta and Tomato Spaghetti
TIP: Keep fresh herb plants at home because they are cheap and add a little something extra to pasta dishes.
5. Portobello Mushroom Pizza
TIP: Add your favorite vegetables and cheeses to customize this portobello crust pizza!
Click here for more budget meal recipes!
---
---
Ad blocker interference detected!
Wikia is a free-to-use site that makes money from advertising. We have a modified experience for viewers using ad blockers

Wikia is not accessible if you've made further modifications. Remove the custom ad blocker rule(s) and the page will load as expected.