Save your money for the weekends and eat cheap during the week! Skip expensive nights out Sunday through Thursday nights and opt to cook at home instead. It can be hard to find interesting, gourmet meals to eat at home, but we have gathered some economical recipes to help you save money AND keep your taste buds happy.
1. Baked Eggplant Slices
TIP: Serve over couscous or pasta for a hearty meal.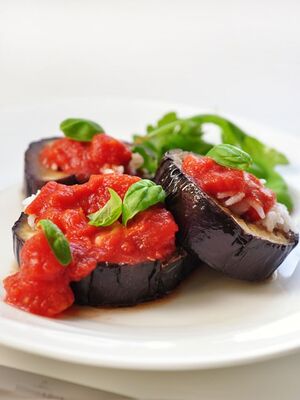 2. Puttanesca Sauce over Spaghetti
TIP: Stock up on dried pasta because it doesn't go bad for a very long time- and it's cheap!
3. Chickpea and Spinach Curry
TIP: Keep canned tomatoes and beans on hand for quick, inexpensive meals.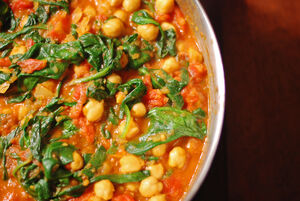 4. Out of the Park Gingered Rice
TIP: Use brown rice for a healthier twist.
5. French Lentil Salad
TIP: Lentils are inexpensive and packed with protein.
Ad blocker interference detected!
Wikia is a free-to-use site that makes money from advertising. We have a modified experience for viewers using ad blockers

Wikia is not accessible if you've made further modifications. Remove the custom ad blocker rule(s) and the page will load as expected.