Save your money for the weekends and eat cheap during the week! Skip expensive nights out Sunday through Thursday nights and opt to cook at home instead. It can be hard to find interesting, gourmet meals to eat at home, but we have gathered some economical recipes to help you save money AND keep your taste buds happy.
1. Crustless Cauliflower Quiche
TIP: Making crustless quiches is healthier AND cheaper.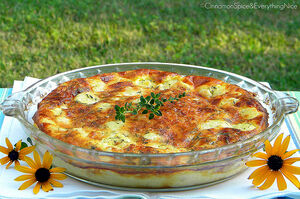 2. Martha Stewart's Pasta with Marinated Tomatoes
TIP: Freeze sauces (or marinated tomatoes) in small bags, ice cub trays, or tupperware so you have an easy go-to for a weeknight meal.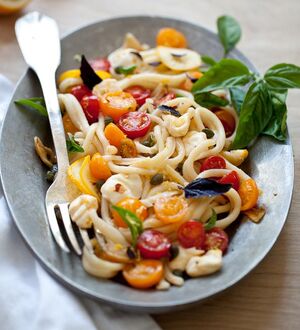 3. Avocado Citrus Salad with Curry Dressing
TIP: Buy hard avocados in bulk- they are cheaper and because they are hard you don't have to use them all up at once.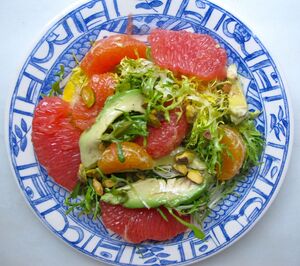 4. Lemongrass Chicken Satay
TIP: Buy chicken thighs because they are less expensive than chicken breasts.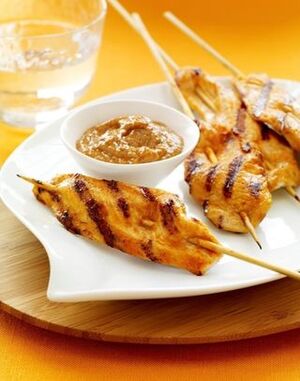 5. Zucchini and Phyllo Pizza
TIP: Add your favorite vegetables or meats to customize this pizza.

Check out our past Dinner Series recipes:
Week 1
Week 2
Week 3
Week 4
Week 5
Week 6
Week 7
Week 8 
Week 9
Ad blocker interference detected!
Wikia is a free-to-use site that makes money from advertising. We have a modified experience for viewers using ad blockers

Wikia is not accessible if you've made further modifications. Remove the custom ad blocker rule(s) and the page will load as expected.