Save your money for the weekends and eat cheap during the week! Skip expensive nights out Sunday through Thursday nights and opt to cook at home instead. It can be hard to find interesting, gourmet meals to eat at home, but we have gathered some economical recipes to help you save money AND keep your taste buds happy.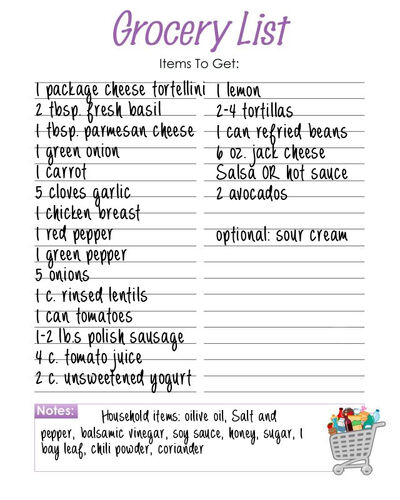 Click to print the grocery list!
1. Italian Night: Fresh basil tortellini salad
TIP: Fresh tortellini is usually only a dollar or two more than dried pasta. It is worth the extra "splurge".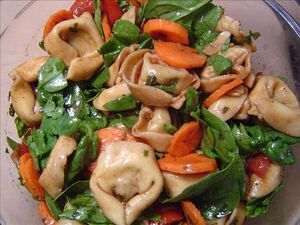 2. Stir Fry Night: Easy Chicken Stir Fry
TIP: Ginger is great to have on hand because it lasts a long time and a little goes a long way in terms of flavor.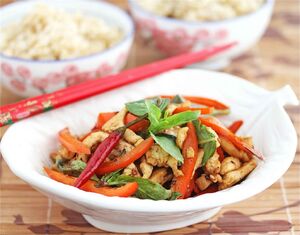 3. Polish Night: Polish Sausage and Lentils
TIP: Red meat is generally more expensive, but sausage is almost always on the cheaper end.
4. Soup Night: Cold Yogurt and Tomato Soup (Hasa Laban Ma' Tomata)
TIP: Cold soups are great in the summer, cheap, an easy way to use up what is in your fridge, and they don't take much time to make.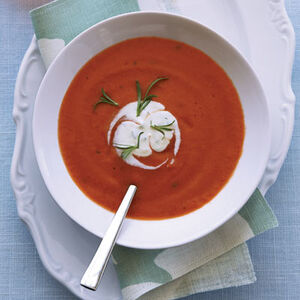 5. Mexican Night: Tostada Mexicana
TIP: Freeze tortillas so they don't go bad and so you can use one every week for Mexican night!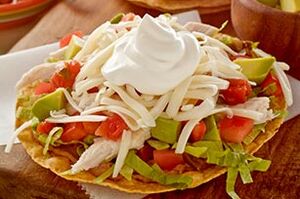 Check out our past Dinner Series recipes: