Save your money for the weekends and eat cheap during the week! Skip expensive nights out Sunday through Thursday nights and opt to cook at home instead. It can be hard to find interesting, gourmet meals to eat at home, but we have gathered some economical recipes to help you save money AND keep your taste buds happy.
1. Asian Night: Pork-fried Rice
TIP: Asian food in general is very cheap so invest in the key Asian sauces like soy sauce, fish sauce, and sriracha sauce for quick, cheap meals!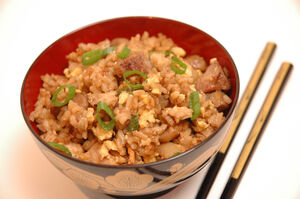 2. Italian Night: Pasta with Tomatoes and Basil and Olives
TIP: Invest in a basil plant. They generally cost less than 4 dollars and it gives you an endless supply of fresh basil.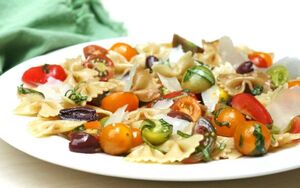 3. Salad Night: Angolan Lemon Salad
TIP: Fennel is an inexpensive root that lasts a lot longer than lettuce leaves in your fridge.
4. French Night: Ham & Cheese Crepes
TIP: Crepes are easier to make than you think. They also make an easy repeat meal because you can change the ingredients you put inside every time!
5. Mexican Night: Chicken Serrano
TIP: Slow cooking and simmering meals is a great way to add a lot of flavor with only a few ingredients.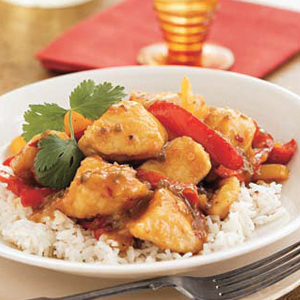 Check out our past Dinner Series recipes:
Ad blocker interference detected!
Wikia is a free-to-use site that makes money from advertising. We have a modified experience for viewers using ad blockers

Wikia is not accessible if you've made further modifications. Remove the custom ad blocker rule(s) and the page will load as expected.