This week, Michael asked:
"Dear Ari,
I love combining citrus flavors in desserts (like Orange Chiffon cake or Lemon Bars). What are your favorite dessert recipes that involve citrus? Any ideas involving cookies, cakes or scones? Sincerely, Fruity in SF"
Dear Michael, I'm glad you asked! Citrus desserts happen to be one of my favorite things to make. I have a few tips about using citrus and three of my go-to recipes for you to test out. Enjoy!

Most citrus recipes call for both lemon zest and/or lemon juice...but what is the difference?

Lemon zest is very fragrant and you only need a little bit to flavor a recipe. It is also less bitter than lemon juice. Lemon juice is more tart and it gives a more consistent flavor (because it is liquid) to the recipe.
Zesting a Lemon
When you are zesting a lemon, make sure to choose an unblemished with a rich yellow color (normally, the darker and the riper the lemon- the more intense the citrus flavor will be)
Make sure to rinse the lemon before you zest it
You should actually roll the lemon with your hand to soften the lemon (this helps juice come up through the skin for more flavorful zest)
A microplane is the easiest way to zest a lemon
Only zest the yellow part of the lemon because the bith (the white part) is very bitter
Juicing a Lemon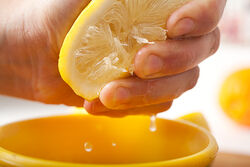 Always roll the lemon to soften it up for maximum juice (You can also microwave the lemon for 15 seconds)
Juice the lemon with your hand or use a hand held or electric juicer
Make sure to catch any seeds that might fall into the bowl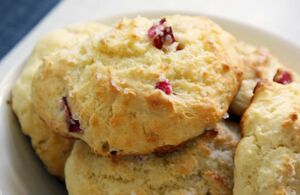 Lemon Raspberry Scones
These scones are flaky, buttery, and delicious. Lemon and raspberry complement each other very well. Eat these for breakfast or dessert! Make sure you don't overwork the dough to get the flakiest scones.
Click here for the recipe...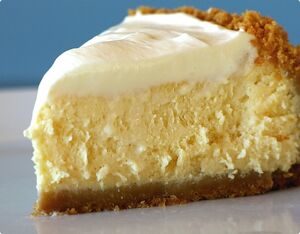 Lemon Cheesecake
This is a great go-to lemon dessert because who doesn't love cheesecake? A great way to dress up this cheesecake is to add a layer of
Lemon Curd
or whipped cream on top. Garnish with lemon peel or a sprig of mint and this is an ideal dessert for any dinner party.
Click here for the complete recipe...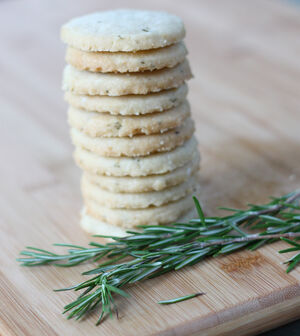 Rosemary Lemon Shortbread Cookies
You might combine rosemary and lemon on a regular basis for chicken or lamb dishes...but did you ever consider that this flavor combination might also work well for desserts? Rosemary Lemon shortbread cookies are heavenly.
This recipe calls for lemon zest (lemon zest is more common than using lemon juice in cookie recipes). These shortbread cookies freeze really well and are an easy go-to for those impulsive baking nights.
Click here for the complete recipe...
Do you have another cooking question? Ask Ari here!
---
---
Ad blocker interference detected!
Wikia is a free-to-use site that makes money from advertising. We have a modified experience for viewers using ad blockers

Wikia is not accessible if you've made further modifications. Remove the custom ad blocker rule(s) and the page will load as expected.