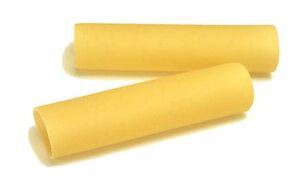 About Tubetti
Edit
Small tubular pasta, which are similar to ditalini pasta only slightly longer in length. They are most often used in soups but can be used in other dishes. If tubetti is not available ditali, or pennette can be substituted. A smaller version is called tubettini.
Ad blocker interference detected!
Wikia is a free-to-use site that makes money from advertising. We have a modified experience for viewers using ad blockers

Wikia is not accessible if you've made further modifications. Remove the custom ad blocker rule(s) and the page will load as expected.