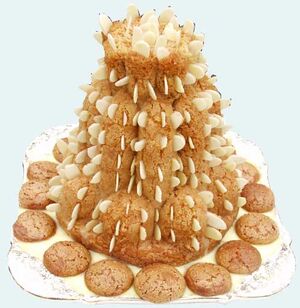 Name variations
Edit
About tipsy parson
Edit
Similar to this old fashioned English dessert consists of several layers of sponge cake soaked with wine or brandy, sprinkled with almonds and layered with whipped cream or custard. It was thought that too much of this would make one tipsy.
Ad blocker interference detected!
Wikia is a free-to-use site that makes money from advertising. We have a modified experience for viewers using ad blockers

Wikia is not accessible if you've made further modifications. Remove the custom ad blocker rule(s) and the page will load as expected.