This fairy bread is the solution to the struggle of really wanting dessert but also being really damn lazy.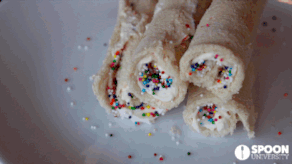 You probably already have bread, cream cheese, and sugar, (maybe you even have nonpareils for those weekly, or daily, sundaes…) so why not throw 'em together and treat yo'self?
Recipe by Spoon University. We love ya, sweetie guys!
TASTE THAT RAINBOW!!!!
Edit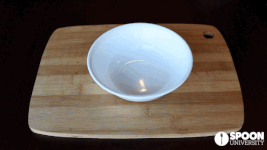 ____________________________________________________
Ingredients:
Directions:
Mix room temperature cream cheese and sugar together until smooth
Place parchment paper over the bread and flatten evenly.
Spread the cream cheese mixture onto each slice.
Top with nonpareils, making sure they cover the bread slices completely.
Tightly roll each bread slice.
Ad blocker interference detected!
Wikia is a free-to-use site that makes money from advertising. We have a modified experience for viewers using ad blockers

Wikia is not accessible if you've made further modifications. Remove the custom ad blocker rule(s) and the page will load as expected.