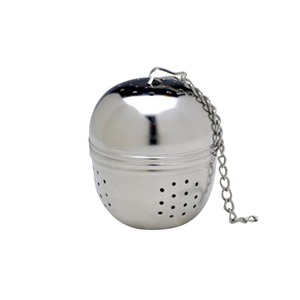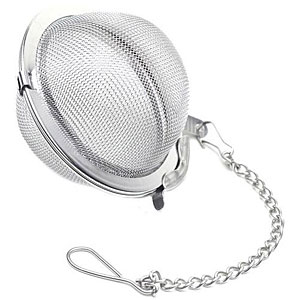 A metal ball, containing tiny holes, or a mesh ball, which is used to hold tea leaves, herbs and/or spices. The ball, filled with contents, is placed in boiling water to make tea or placed in other boiling liquids to flavor sauces or stocks. When the flavoring process is finished the ball is removed. Also known as an "infusion ball."
Ad blocker interference detected!
Wikia is a free-to-use site that makes money from advertising. We have a modified experience for viewers using ad blockers

Wikia is not accessible if you've made further modifications. Remove the custom ad blocker rule(s) and the page will load as expected.