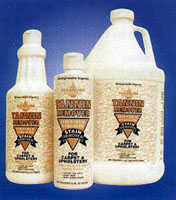 An astringent substance found in the seeds and stems of grapes, the bark of some trees and in tea. Tannin is important in the making of good red wines, aiding them in long and graceful aging. When such wines are young, the tannin often gives them a noticeable astringency-a quality that diminishes as the wine ages, mellows and develops character.
Ad blocker interference detected!
Wikia is a free-to-use site that makes money from advertising. We have a modified experience for viewers using ad blockers

Wikia is not accessible if you've made further modifications. Remove the custom ad blocker rule(s) and the page will load as expected.