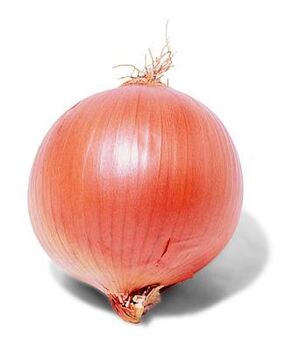 About sweet onions
Edit
Onion is a vegetable, which belongs to the lily family of plants, that is grown for its edible bulb, which most often serves to flavor a variety of foods. Onions are categorized as being either green or dry onions. The dry onions can be classified as either sweet or storage onions and are most often sold as a red, yellow or white onion. Sweet onions, which contain a higher water content but a lower sulfur content, spoil quickly and are less pungent than other varieties. They are most often eaten raw or only lightly cooked.
Sweet onion varieties
Edit
Common varieties of sweet onions include:
Arizona onion
Carzalia sweet
Florida Sweet
Granex
Maui
sweet Imperial
Oso sweet
Texas spring sweets
Spring onions
Vidalias
Walla Wallas
Texas 1015
Ad blocker interference detected!
Wikia is a free-to-use site that makes money from advertising. We have a modified experience for viewers using ad blockers

Wikia is not accessible if you've made further modifications. Remove the custom ad blocker rule(s) and the page will load as expected.