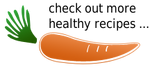 Description
Edit
The health benefits one can receive from adding delicious Superfoods are being revealed to us on a much more frequent basis... Such as, superior longevity anti aging properties, not to mention how good some of them taste!
Ingredients
Edit
Organic espresso, or for the really health conscious, gynostemma tea - (10 oz.)
Organic raw almond or cashew milk - (2 oz.)
Organic raw cacao (I used powder & Nibs) - (1 tbsp of each)
Organic goji berry powder -(1 tsp)
Organic maca powder - (1 tbsp)
Dropper of marine phytoplankton
Pop open 1 capsule of Reishi or Cordyceps Mushroom Extract
Add organic raw honey (local if you can)
Directions
Edit
Combine all ingredients.
Brew yourself a, nice double espresso (or tea)
Add all ingredients to your HIGH-SPEED blender
pour the espresso (tea) over the top.
Blend until smooth. On Yeah... ENJOY!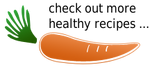 Ad blocker interference detected!
Wikia is a free-to-use site that makes money from advertising. We have a modified experience for viewers using ad blockers

Wikia is not accessible if you've made further modifications. Remove the custom ad blocker rule(s) and the page will load as expected.