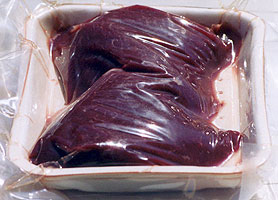 French for "under vacuum", sous vide is a food-packaging technique pioneered in Europe whereby fresh ingredients are combined into various dishes, vacuum-packed in individual-portion pouches, cooked under a vacuum, then chilled. Sous vide food is used most often by hotels, restaurants and caterers, though it's expected to become increasingly available in supermarkets.
Ad blocker interference detected!
Wikia is a free-to-use site that makes money from advertising. We have a modified experience for viewers using ad blockers

Wikia is not accessible if you've made further modifications. Remove the custom ad blocker rule(s) and the page will load as expected.