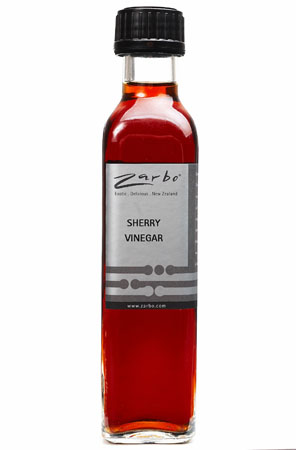 Name Variations
Edit
sherry wine vinegar
vinagre de Jeréz
Jerez vinegar
vinagre de Xeres
Xeres vinegar
About Sherry vinegar
Edit
Sherry vinegar, produced in Spain, is made from Sherry. It tends to be correspondingly expensive. This wine vinegar that has the rich, nutty flavor of a fortified wine. It can be used for several purposes, such as in marinades for grilling and in salads.
Ad blocker interference detected!
Wikia is a free-to-use site that makes money from advertising. We have a modified experience for viewers using ad blockers

Wikia is not accessible if you've made further modifications. Remove the custom ad blocker rule(s) and the page will load as expected.