Ad blocker interference detected!
Wikia is a free-to-use site that makes money from advertising. We have a modified experience for viewers using ad blockers

Wikia is not accessible if you've made further modifications. Remove the custom ad blocker rule(s) and the page will load as expected.
Description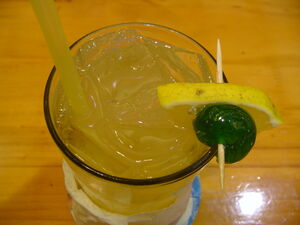 Sex on the Beach from the Wikibooks Bartending Guide—original source of recipe, licensed under the GNU Free Documentation License
Ingredients
Directions
Fill a highball glass with ice.
Add all ingredients.
Stir.
Serve.