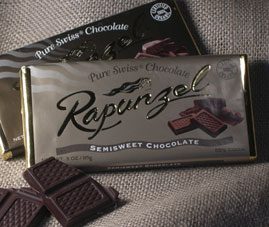 Name Variations
Edit
About Semi-sweet chocolate
Edit
Wikipedia Article About Semi-sweet chocolate on Wikipedia
Semisweet chocolate is often used for cooking purposes. It is a dark chocolate with high sugar content. An eating or baking chocolate, is usually, but not always, slightly sweeter than bittersweet chocolate. Bittersweet chocolate may be substituted. Store chocolate well wrapped in a cool, dry place for up to 4 months.
Ad blocker interference detected!
Wikia is a free-to-use site that makes money from advertising. We have a modified experience for viewers using ad blockers

Wikia is not accessible if you've made further modifications. Remove the custom ad blocker rule(s) and the page will load as expected.