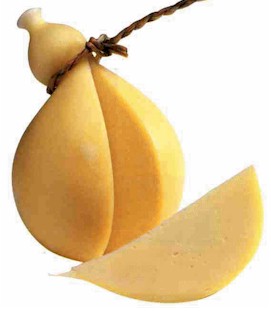 Name Variations
Edit
About Scamorza
Edit
Though today this Italian cheese is usually made from whole cow's milk (sometimes mixed with sheep's or goat's milk), scamorze was originally made only from buffalo milk. it's a Pasta Filata type of cheese that is basically a very firm, slightly salty mozzarella. Scamorze, which contains about 44 percent milk fat, has a creamy white color and a mild, nutty flavor. It's sold in small ovals or gourd shapes and can sometimes be found smoked. Scamorze can be used in much the same way as mozzarella generally as a table cheese or in cooking.
Ad blocker interference detected!
Wikia is a free-to-use site that makes money from advertising. We have a modified experience for viewers using ad blockers

Wikia is not accessible if you've made further modifications. Remove the custom ad blocker rule(s) and the page will load as expected.