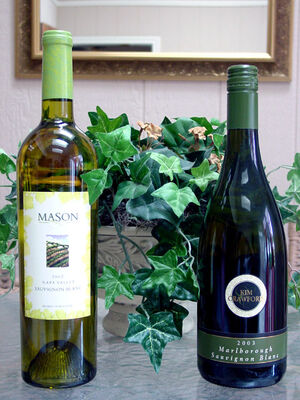 Widely cultivated in France and California (and also grown in Italy, Australia, New Zealand and Chile), the Sauvignon Blanc grape imparts a grassy, herbaceous flavor to wine. It's one of the main grapes used to produce the elegant dry wines from Bordeaux (Graves) and the Loire Valley (Pouilly-Fumé), as well as the seductively sweet Sauternes. Many wineries-particularly in California-use this grape to produce wonderful wines that are bottled under the varietal name, Sauvignon Blanc (sometimes labeled Fumé Blanc).
Ad blocker interference detected!
Wikia is a free-to-use site that makes money from advertising. We have a modified experience for viewers using ad blockers

Wikia is not accessible if you've made further modifications. Remove the custom ad blocker rule(s) and the page will load as expected.