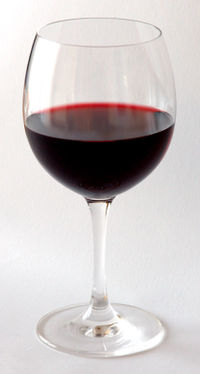 About Red wine
Edit
Wikipedia Article About Red wine on Wikipedia
Wine is an alcoholic beverage produced by the fermentation of fruit, typically grapes though a number of other fruits are also quite popular - such as plum, elderberry and blackcurrant. Non-grape wines are called fruit wine or country wine. Other products made from starch based materials, such as barley wine, rice wine, and sake, from other fermentable material such as honey (mead), or that are distilled, such as brandy, are not wines. The English word wine and its equivalents in other languages are protected by law in many jurisdictions.
Ad blocker interference detected!
Wikia is a free-to-use site that makes money from advertising. We have a modified experience for viewers using ad blockers

Wikia is not accessible if you've made further modifications. Remove the custom ad blocker rule(s) and the page will load as expected.