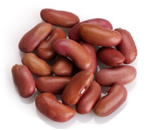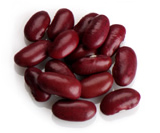 Name Variations
Edit
About Red kidney bean
Edit
Wikipedia Article About Red kidney bean on Wikipedia
The kidney bean with its dark red skin is named for its visual resemblance to a kidney. The kidney bean is also known as the red bean, although this usage can cause confusion with other red beans. Kidney beans are used in the red beans and rice of Louisiana Creole cuisine.
Red kidney bean Variations
Edit
Light red kidney beans
Dark red kidney beans
Ad blocker interference detected!
Wikia is a free-to-use site that makes money from advertising. We have a modified experience for viewers using ad blockers

Wikia is not accessible if you've made further modifications. Remove the custom ad blocker rule(s) and the page will load as expected.