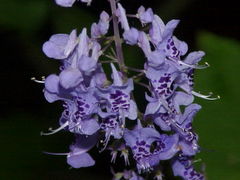 About Plectranthus
Edit
Wikipedia Article About Plectranthus on Wikipedia
Plectranthus is a genus of warm-climate plants, closely related to Solenostemon, sometimes known as the spurflowers. Several species are grown as ornamental plants, as leaf vegetables, or as root vegetables for their edible tubers.
Plectranthus species are used as food plants by the larvae of some Lepidoptera species including The Engrailed.
Ad blocker interference detected!
Wikia is a free-to-use site that makes money from advertising. We have a modified experience for viewers using ad blockers

Wikia is not accessible if you've made further modifications. Remove the custom ad blocker rule(s) and the page will load as expected.