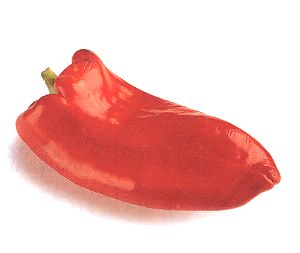 The name piquillo means "little beak". Traditionally piquillo peppers are grown in Northern Spain and are hand picked then roasted over open fires. The peppers are then peeled, all by hand then packed in jars or tins. The roasting of the pepper gives it a rich, spicy-sweet flavor.
Piquillo peppers are served stuffed as a "tappa" or included in soups as well as other dishes.
Ad blocker interference detected!
Wikia is a free-to-use site that makes money from advertising. We have a modified experience for viewers using ad blockers

Wikia is not accessible if you've made further modifications. Remove the custom ad blocker rule(s) and the page will load as expected.