Description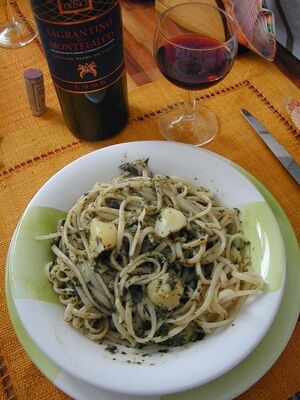 Farmers' Market Recipes by the Commonwealth of Massachusetts Department of Agricultural Resources, public domain government resource—original source of recipe
Cook Time: About 5–10 minutes
Ingredients
Directions
Mix all the ingredients, except the cheese, in a blender or food processor and mix until smooth.
Stir in the cheese and add more oil if a thinner consistency is desired.
Serve over pasta.
More Sources
Ad blocker interference detected!
Wikia is a free-to-use site that makes money from advertising. We have a modified experience for viewers using ad blockers

Wikia is not accessible if you've made further modifications. Remove the custom ad blocker rule(s) and the page will load as expected.