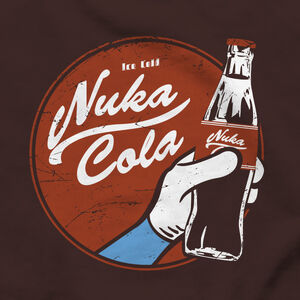 Nuka Cola is a flavorful soda from Fallout. What gives it a unique flavor is the essence of seventeen different fruits mixed in just the right proportion to give the beverage its trademark taste.
Ingredients
Edit
Carbonated water
Caramel color
Phosphoric acid
Potassium benzoate (to protect taste)
Natural flavors
Citric acid
Caffeine.
Ad blocker interference detected!
Wikia is a free-to-use site that makes money from advertising. We have a modified experience for viewers using ad blockers

Wikia is not accessible if you've made further modifications. Remove the custom ad blocker rule(s) and the page will load as expected.